Professional Touring
Queenstown New Zealand
Bespoke Luxury Experiences and Exclusive Tours
Wine Tours + Golf + Scenic Tours + Private Experiences + Multi Day Tours + Airport Transfers + C & I Groups + Wedding transport + Bike Tours + Special Events
Professional Touring Queenstown offer a variety of quality transport sightseeing options and activities, from beautiful Milford Sound to the magic of Glenorchy and Central Otago. Come with us and discover why New Zealand is so spectacular.
Our on-the-spot expertise will ensure that your needs are met in an efficient and professional way. Professional Touring has a 'hands-on' approach to your business to ensure you get the best solution for all of those 'unforeseen' schedule changes. Operating in Queenstown and the Southern Lakes region, get in touch with us for a free quote.
From complicated transfers and tours to individual and groups, Professional Touring will make sure everything goes smoothly.
Contact Professional Touring Queenstown Today
Tap here to contact us or call on 0800 445 446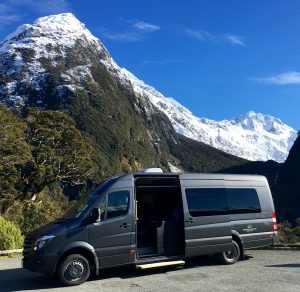 Professional Touring Queenstown's Services
Wine Tours + Golf Packages + Airport transfers + Conference & Incentive transfers + Multi day tours + Scenic tours + Private Bespoke Experiences + Wedding Transport + Bike Tours
Morgan McCammon is our General Manager, he knows how to cater to the transport needs of visiting professional individuals and groups in both Queenstown region. Morgan will work with you to take care of your special group.
Call Us Today on 0800 445 446